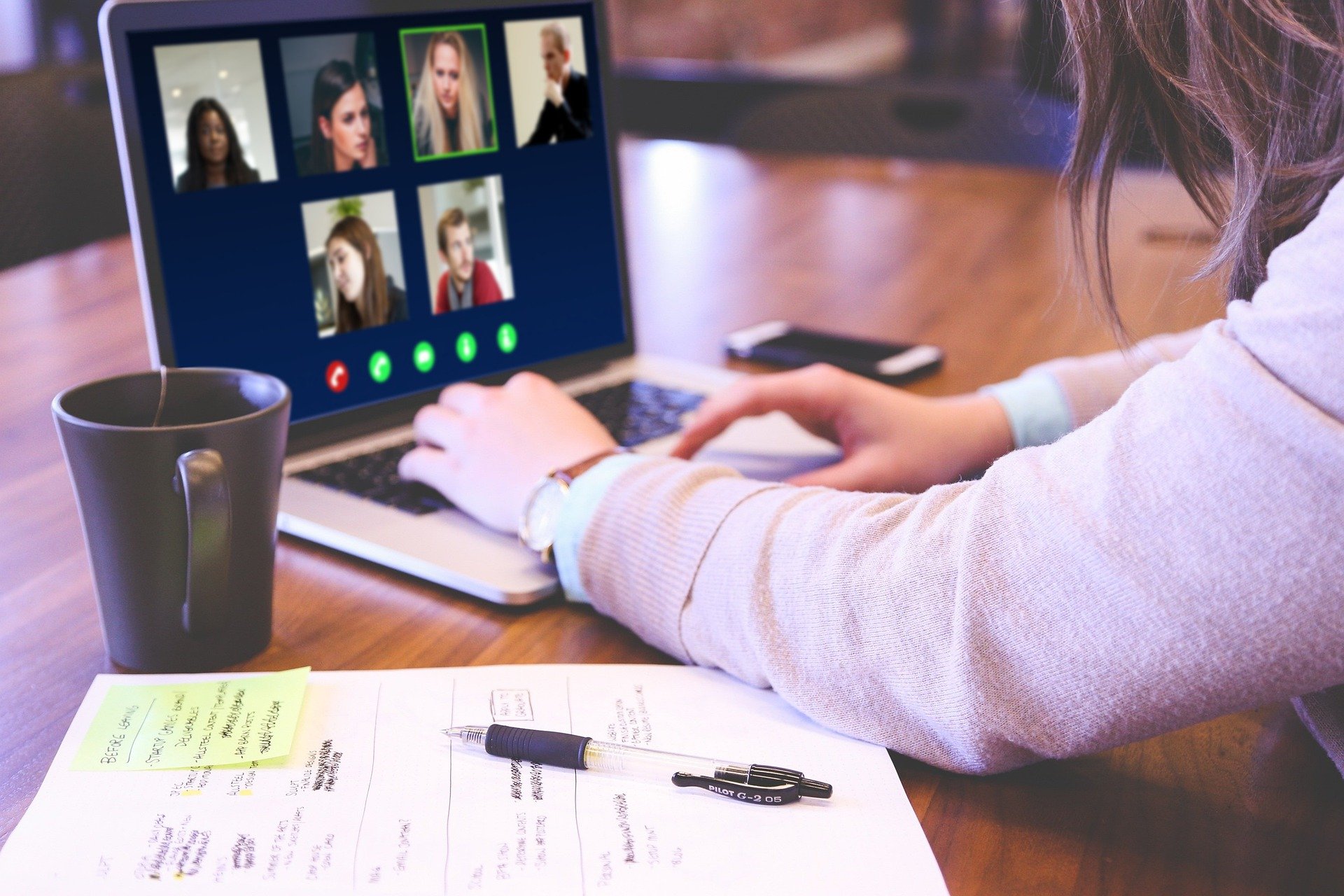 Webinars
We are passionate about technology and how it can help solve business problems and save every business money if used correctly. That's why we are always researching our market to see how we can help our clients leverage new technologies in new and amazing ways to help their business. 
Join us for conversations with industry partners and leaders who are sharing ways to help us all add more value and protection to our businesses.
Answering the Call for More Cost-Effective, Scalable, and Secure Business Communications
Remote work and rapidly changing technology are accelerating the need for businesses to upgrade their communication tools. Learn more about VoIP (Voice over Internet Protocol) and ask questions from experts without the pressured sales pitch. We will break down the features, benefits, and make sure you know how to understand the total cost of ownership before you make the switch.
RESCHEDULING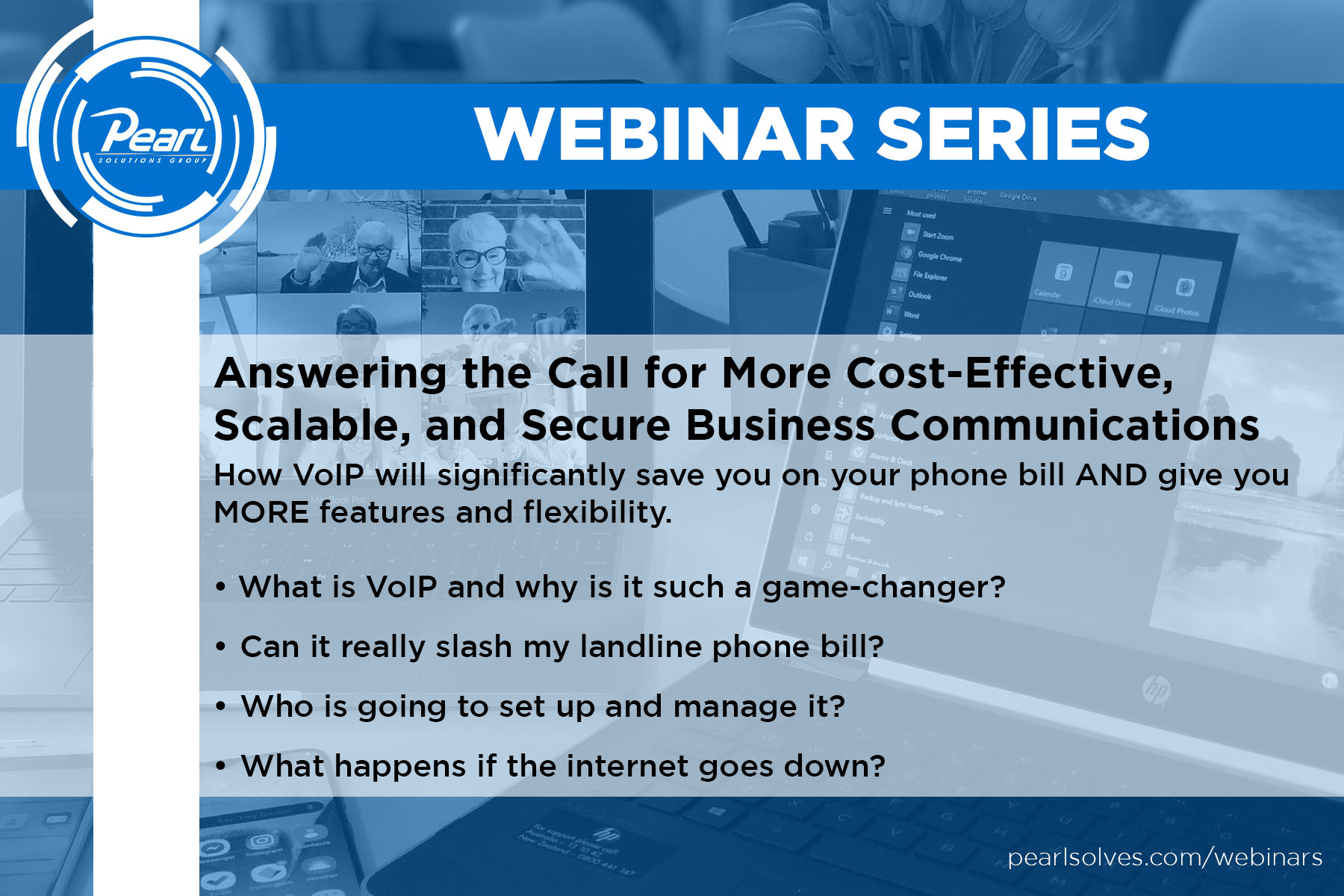 EVERYONE'S A SUSPECT:
IT'S TIME TO LOCK EVERY DOOR
 Threat actors are evolving their tactics every day to successfully hack into your business. Early cybersecurity applications act more like a gated community, but what happens when someone gets inside: friend or foe? Zero trust assumes everyone and everything is a suspect until proven otherwise and places security barriers in front of every person AND their actions within your network. Learn more about the Zero Trust Solution and see it in action.
HOW TO AVOID CATASTROPHIC COSTS WHEN YOU'VE HAD A CYBER ATTACK
Pearl CEO, Gregg Smith, and GB&A Commercial Lines Manager, Evan Bundschuh discuss the various types of attacks and resulting exposures, the difference between first-party and third-party coverages, and how to select the right policy to protect your business.
SECURITY IN THE CLOUD
It's time to talk about the cloud. With employees working remotely on personal platforms and devices and increasingly sophisticated cyber threats, you need more than a firewall and antivirus to protect your business. Floyd talks about how you can work confidently in best in class productivity applications with advanced security and device management. 
WHY SECURITY AWARENESS IS CRITICAL
Samantha Yip from Kaseya is back with Pearl President & COO, Floyd Bell for a chat about how critical your employees are as the first line of defense against cyber attacks and how you can educate and empower them to protect your business.
MANAGED DETECTION & RESPONSE (MDR)
Jamie Moore from Blackpoint Cyber joins Pearl President & COO, Floyd Bell, to talk about the state of cybersecurity and the increasingly sophisticated attacks on businesses, what MDR is, and how MDR can help protect your business. Features a live hack showing how easy it is to breach your network and quickly collect intelligence to help plan an attack.
DARK WEB THREATS AGAINST BUSINESSES
Samantha Yip from Kaseya joined Pearl President & COO, Floyd Bell, for this recorded live conversation on what the Dark Web is, how your business data becomes exposed, and how to mitigate the risks.